DeFi popularity remains high, as an experienced DeFi mining farmer, besides the common data analysis tools, we will share 5 advanced DeFi tools today to help you improve the efficiency of DeFi.
1、KingData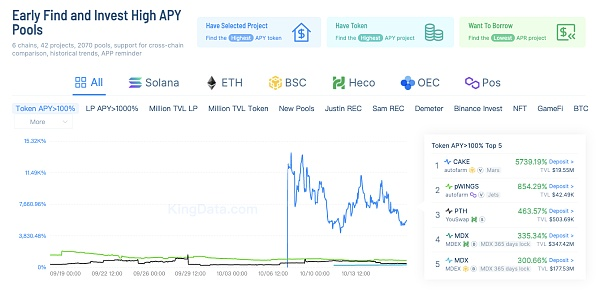 KingData has generated detailed data from each project and token. It's abstracted three practical scenarios, and what you need to do just simply follow the instructions.
Step 1: Find the highest yielding token from the platform.
Step 2: Find the highest yield pool based on the tokens you held in the wallet.
Step 3: Find the nearest borrowing path based on the tokens you held and the token you are going to borrow.
KingData also supports APY pool trend comparison, so that we can find the relevant pools according to the tokens we hold in our wallets, convenient and straight forward.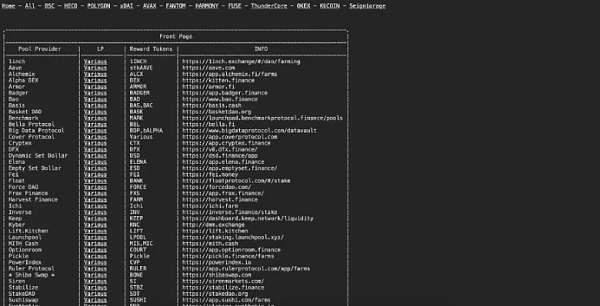 vFat Tools is an all-in-one DeFi platform that includes yield analysis, yield calculator, and public bulletin board.
It is an extension of yieldfarming.info and includes different chains and projects. Users can use vFat Tools to calculate gains and losses or discover new farming pools through the constantly updated bulletin board.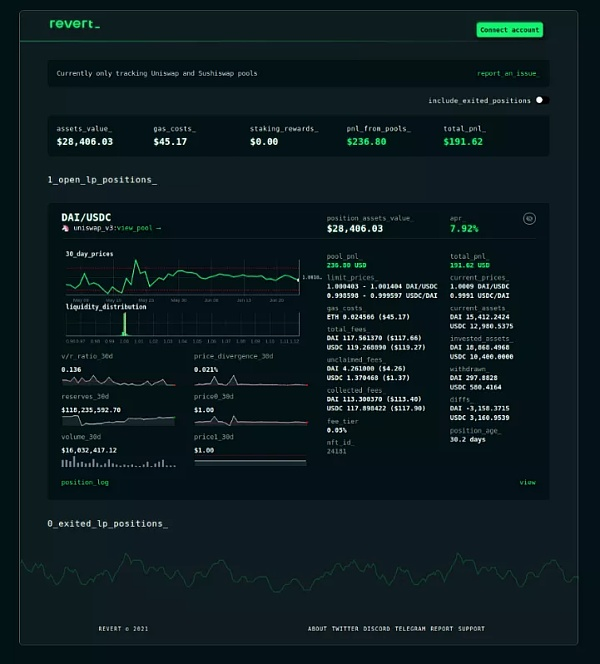 Revert Finance is an analytical tool for liquidity providers in DeFi, designed to provide users with critical and reliable information on liquidity pools. It currently supports tracking of liquidity providers in Uniswap V2 & V3, as well as Sushiswap.
4、Alethio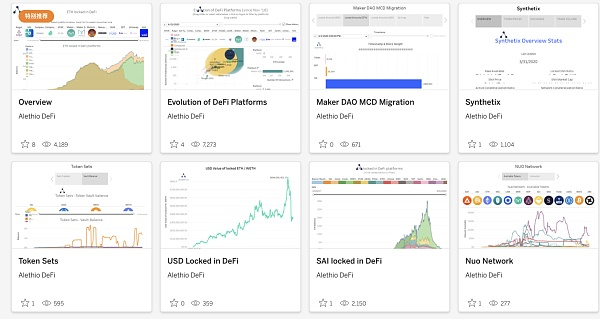 Alethio has compiled a collection of 20 DeFi charts. It also covers a wide range of DeFi products.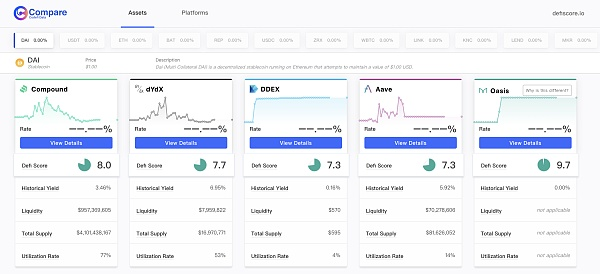 Defiscore lists the relevant pools according to the tokens selected by the user, and rates the pools related to each project. From the security point of view, it also aggregates the data of a large number projects or pools, so that we can better determine whether a project or pool is worthy of our participation.