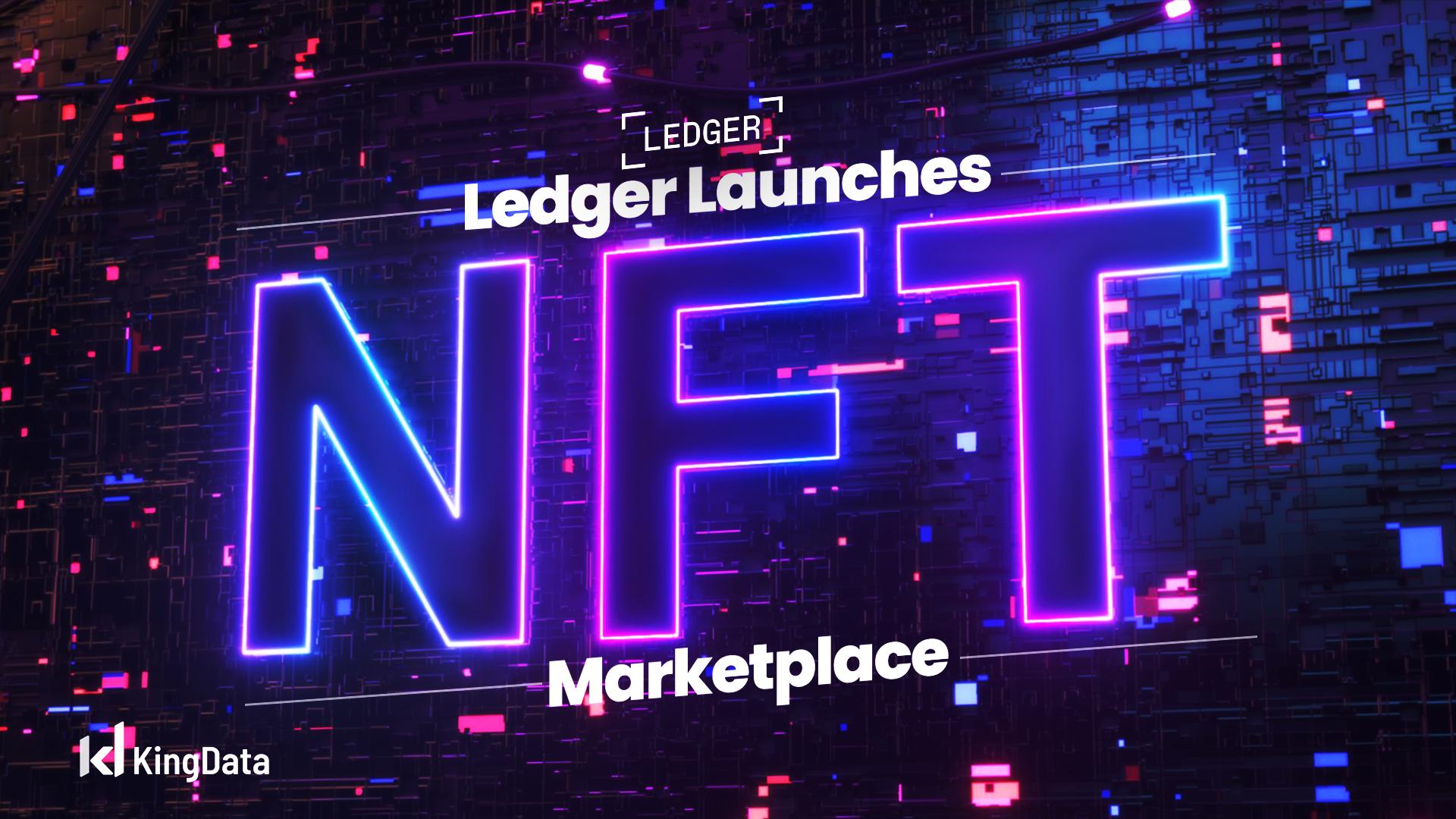 Ledger is joining the NFT trend with the creation of an NFT marketplace. The crypto hardware wallet recently announced the launch of Ledger Market, which supports NFT trading in a safe environment. This was made public at the Ledger OP3N Conference during the NFT.NYC.
In addition to an NFT marketplace, Ledger is creating services platforms targeted at enterprises.
Why Is Ledger Launching An NFT Marketplace?
Ledger's decision to launch an NFT marketplace stems from the insecurity ravaging these non-fungible tokens. A few months ago, the Bored Ape NFT marketplace got hacked, resulting in millions of dollars of NFTs. OpenSea, a popular NFT marketplace has also been in the news for NFT theft, which led to users losing NFTs worth millions of dollars.
The launch of Ledger Market will provide NFT holders with more choices in NFT marketplaces. If Ledger brings its security apparatus to its Ledger Market, users can be sure their NFTs are safe.
Ledger CEO, Pascal Gauthier confirmed that security is a problem bedeviling the existing NFT marketplaces. He confirmed that Ledger Market will right these wrongs through effective processes such as clear signing.
Ledger Marketplace Partnerships
NFT marketplaces are a dime a dozen. This means Ledger Market has a lot of work to do to attract the NFT crowd. Ledger is relying on partnerships to get its marketplace the traction it needs. Ledger Market is collaborating with NFT collections such as DeadFellaz and Brick. Through these partnerships, these NFT collections will be listed on Ledger Market, which should bring more NFT collectors over to the marketplace.
Ledger is bringing celebrities on board to get more eyeballs on its marketplace. Celebrities like Mike Shinoda, Bobby Hundreds, and others have been named ambassadors of Ledger. This should spread the word about the Ledger Market.  
Ledger Enterprise Create
In addition to its marketplace, Ledger is launching the Ledger Enterprise Create. Through this product, the crypto hardware wallet manufacturer hopes to provide a springboard for creators to safely get on boarded into web3 and NFTs.
With Ledger Enterprise Create, Ledger is keen on putting creators first. It's another tactic towards bringing traffic to Ledger Market. If a crypto hardware firm supports creators, they're likely to list their NFTs on Ledger Market.
Ledger Quest
Ledger is educating users on the technologies that power its NFT marketplace. To make people enthusiastic about learning the ropes, Ledger Quest was created. This learn-to-earn game reward participants with NFTs for learning.
There's also the Ledger Academy for those enthusiastic about learning about blockchain technology. With Ledger's experience in the niche, it's the best place to get acquainted with blockchain technology.  
Strengths Of Ledger Market
Ledger might have been around since 2014, but the crypto hardware wallet is a newbie to NFTs and web3. Though Ledger Market is a newcomer, it can challenge some of the popular NFT marketplaces thanks to some of its strengths.
Ledger is bringing its security infrastructure to its NFT marketplace. That's one area the Ledger Market towers above the competition. We should see a marketplace that's impregnable to NFT thefts or hacks. The security standard of Ledger will be game-changing for the Ledger Market.
Ledger CEO, Pascal Gauthier also hinted at the transparency of Ledger Market. This could make all the difference for the NFT marketplace. With transparency, creators and NFT traders can stay in the loop of NFT transactions.
Building an NFT marketplace requires ample funding. Fortunately, Ledger has the wherewithal to build an exceptional marketplace. With the crypto hardware outfit having more than 2 million daily users, funding is certainly not a problem. This should be reflected in the efficacy of Ledger Market.
Ledger boasts of an NFT management platform that gives control back to the creator. The crypto hardware wallet company claims creators will have full control over their smart contracts.
With Ledger in the picture, what next for NFTs?
The entry of big players like Ledger into the colorful world of non-fungible tokens hints at a growing acceptance of this asset class. Ledger's NFT marketplace, Ledger Market should increase the visibility of NFTs, allowing more creators to show their work.
Ledger's popularity with its hardware wallets should rub off on its NFT marketplace. Of course, this isn't always the case. Lots of companies have struggled outside their comfort zone. However, Ledger understands the critical nature of its current journey. The hardware wallet manufacturer is relying on educating potential users, influencer marketing, and more to get its foot in the door. Would that be enough? Only time will tell.
With Ledger jumping on the NFT bandwagon, NFT theft should be a thing of the past. Most NFT marketplaces might have to take a thing or two from Ledger in that regard. The crypto hardware outfit has the expertise to make its marketplace impossible to hack. Its security pedigree as far as its hardware wallets are sufficient proof.
Conclusion
Ledger is launching its NFT marketplace, Ledger Market. It's a big move by the crypto hardware manufacturer as it looks set to conquer new and emerging markets. With the popularity of NFTs, it's no surprise to see Ledger attempt to get involved.
Ledger Market promises to be quite different from existing NFT marketplaces as the former prioritizes security, transparency, and decentralized control. These are attributes lacking in other marketplaces, which should be in favor of Ledger Market. Ledger has teamed up with celebrities and NFT collections to spread the word about its marketplace. Fingers crossed Ledger Market lives up to the hype.