1. DeFi Land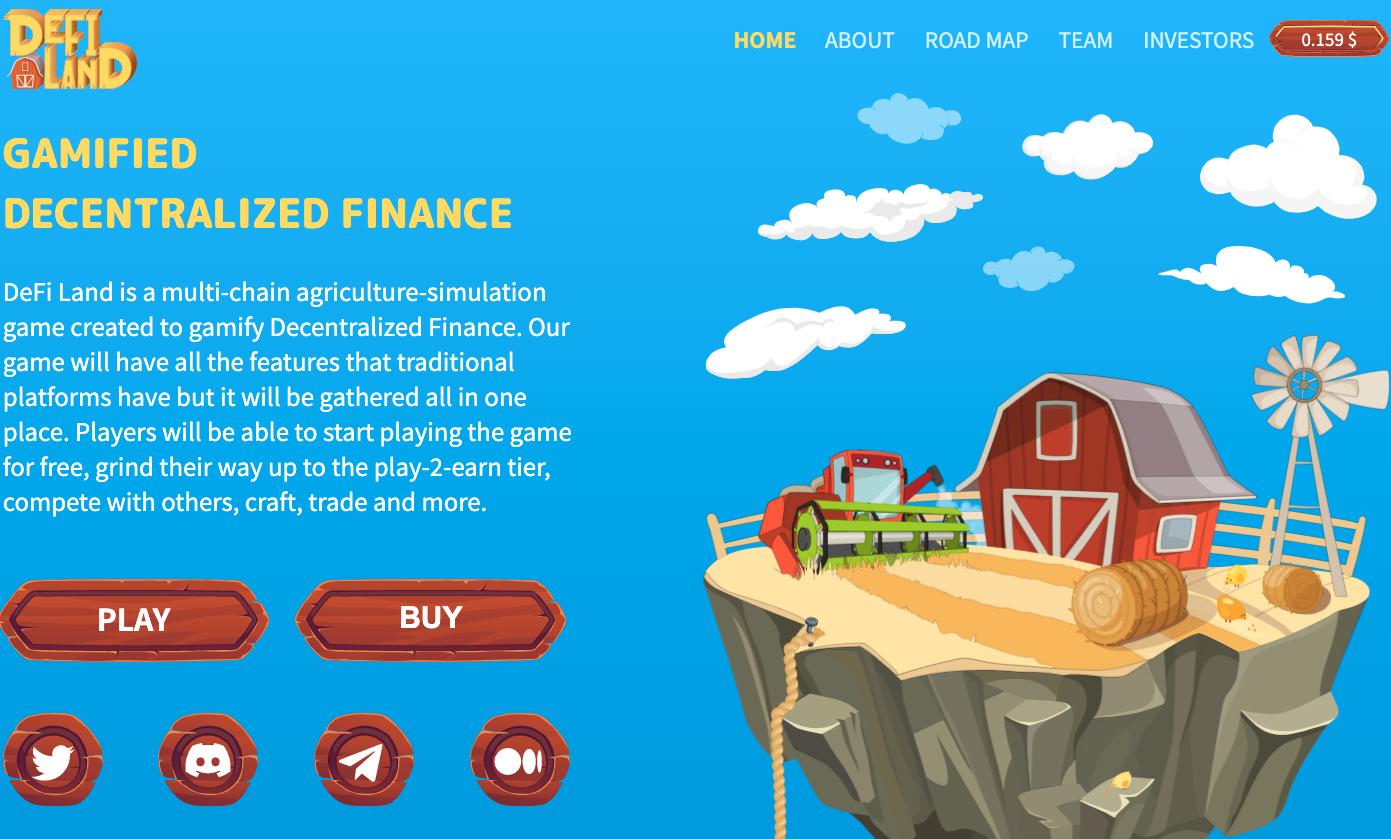 Project Introduction: DeFi Land is a multi-chain agricultural simulation game, which aims to gamify decentralized finance. Our game will have all the functions of the traditional platform, but it will be concentrated in one place. Players will be able to start playing games for free, honed to the "P2E" level, compete, produce, trade, etc. with others.
Details: https://kingdata.com/dapp/1162?lang=en
Where the chain: Solana
Media fans: Twitter-9.1W DC-3.8W TG-3,031
Token: DFL
Economic model: 10 billion total, seed 20%, liquidity 2%, community incentive 2.5%, ecosystem 12.5%, team 21%, public offering 1%, reward 41%.
Status: Project testing
Brief comment: The project token has been online for more than two months. At present, there are a large number of people in the community. The token has been logged on FTX and GATE and some DEX exchanges. The trading volume is good. The game mode is more common, and GameFI is not a hot spot at present.
2. Angels Creed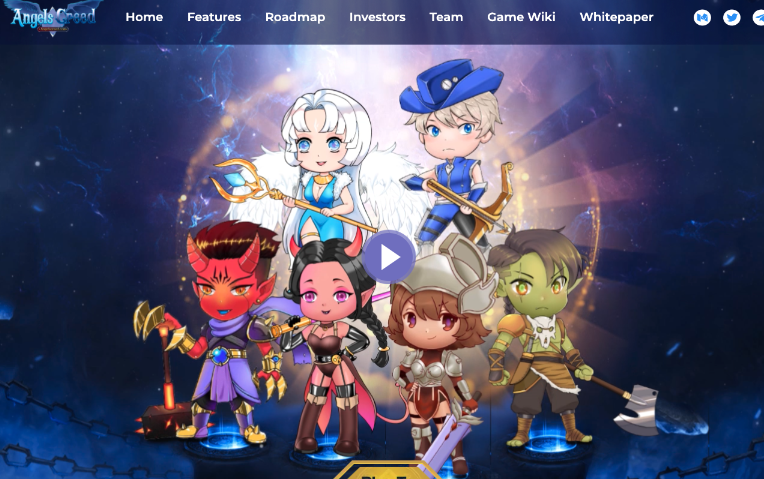 Project introduction: Angel's Creed is a new RPG game based on Binance smart chain.
Details: https://kingdata.com/dapp/1802?lang=en
Where the chain: BSC
Media fans: Twitter-9.3W TG-11.3W
Token: ANGEL
Economic model: 1 billion total
Investment institutions: BSC Station, AU21 Capital, BASICS CAPITAL, ZBS CAPITAL
Brief comment: In typical gamefi, you buy heroes and then engage in PVE and PVP battles to get rewards. IDO has just ended. From the market response and community size and activity, it is a good game that can be paid attention to.
3. WAM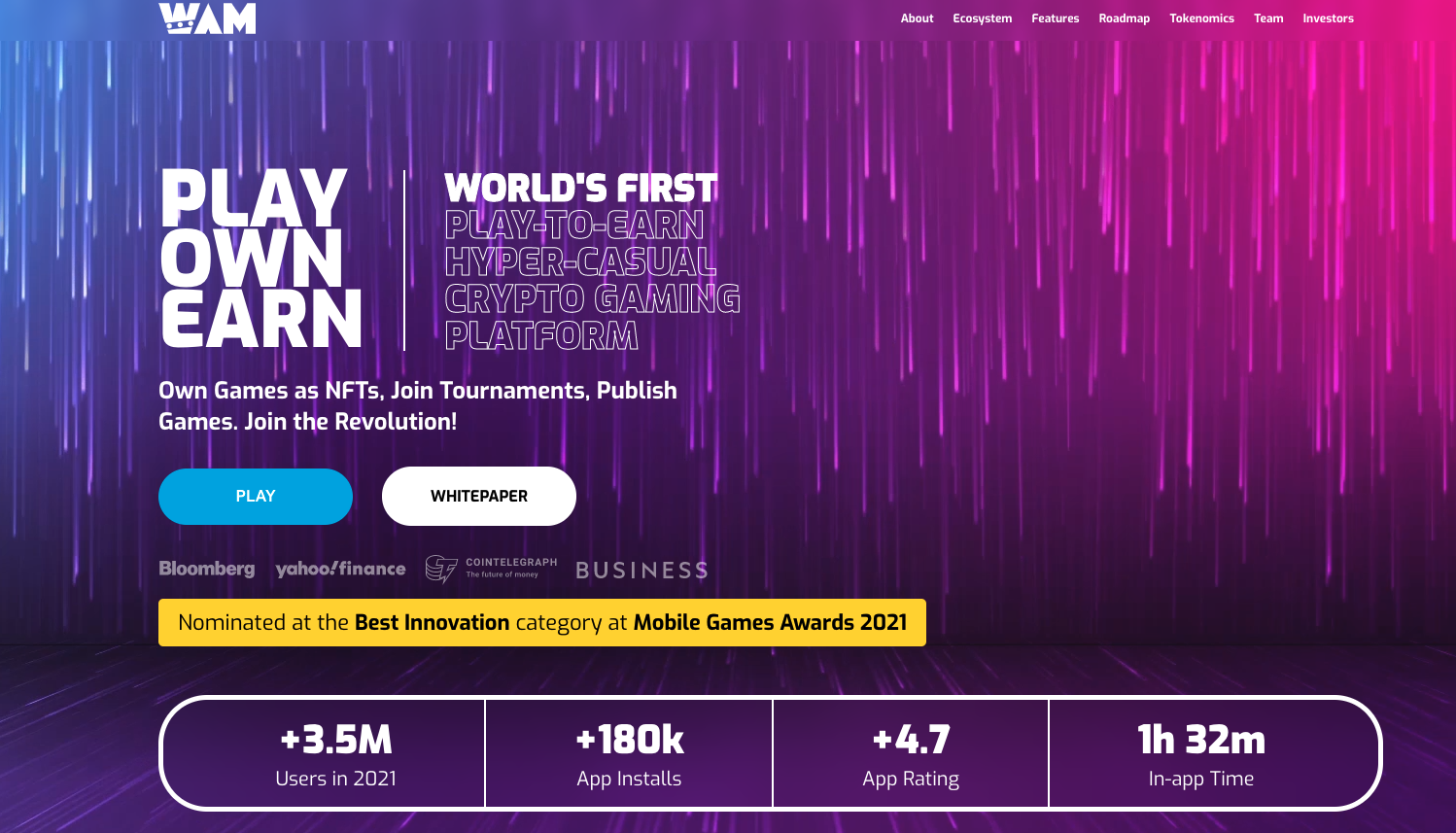 Project introduction: The world's first casual crypto game platform that makes money by playing games
Details: https://kingdata.com/dapp/1803?lang=en
Where the chain: FTM
Media fans: Twitter-10.1W TG-6.4W
Token: WAM
Economic model: 1 billion total, liquidity 9.2%, development 5%, community 5%, consultants 5%, seed 2%, private equity 9.8%, team 14.6%, community reward 40%, IDO2.4%
Investment institutions: Dao maker, Chain Financial, Basics Capital, X21, gate.io
Brief comment: Casual games + social interactions are currently the hottest concept. The quality of the game is good, but the tokens have been broken, and the community scale is good. I feel that I can pay some attention to it.
4. CeloLaunch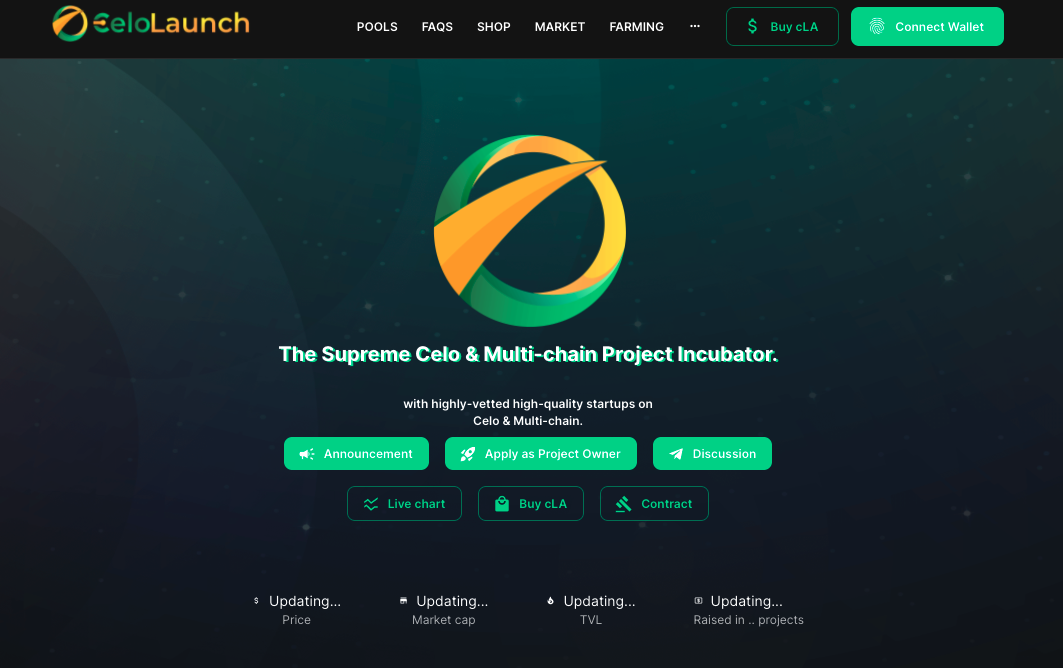 Project introduction: CeloLaunch adds value to the entire DeFi industry (especially in the CELO network) by providing revolutionary and flexible technology, and provides continuously expanding decentralized services. Start-ups can use our services to increase their initiative and reward the community. The main goal of CeloLaunch is to solve the problem of insufficient liquidity in the Celo ecosystem.
Details: https://kingdata.com/dapp/2162?lang=en
Where the chain: Celo
Media fans: Twitter-7.2W TG-5.8W
Token: cLA
Economic model: 100 million total, seed 8%, private equity 12%, development 3%, team 10%, reserve 9%, consultant 4%, marketing 10%, short 2%, liquidity 15%, mining 27%.
Status: IDO
Audit: CERTIK
Investment institutions: BIG BRAIN HOLDING, CoinLAB, DUST ventures, AVERS
Brief comment: Celo's launchpad, Celo was relatively popular some time ago, the current TVL is 750 million US dollars, and the ecological scale is not large. Launchpad products are very dependent on the development of the public chain. If you recognize that Celo can be deployed appropriately.
For more latest project information, please click:https://kingdata.com/dapp/discover?lang=en