Project Introduction:
Assembly, the future of the open world - built on a free, scalable multi-chain network powered by $ASMB.
Official download wallet address: https://firefly.iota.org/
The IOTA pledge continues, and the second pledge is airdropped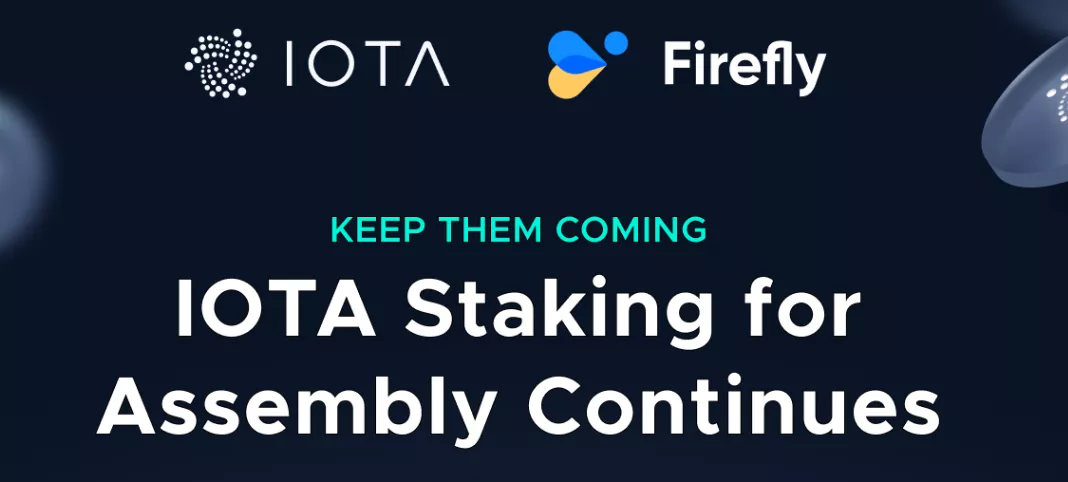 IOTA's staking of the Assembly network (ASMB token) will continue on Tuesday, April 19th at 3:00pm CEST for a three-day pre-staking period. Token holders can start their staking period on April 22, which starts on April 22 and lasts for 90 days. A new version of Firefly will be released on Tuesday.
Users can pre-stake their IOTA tokens starting Tuesday, April 19 with Firefly 1.5.0. With the launch of the Assembly network, the rewarded ASMB tokens will become transferable. For each MIOTA stake, IOTA stakers will receive 0.000002 ASMB (or two microASMB) every 10 seconds for up to 90 days.
During this period, each staked wallet must reach at least 1.0 ASMB (1,000,000 microASMB) to receive the airdrop. Previously allocated rewards do not count towards this minimum.
Airdrop Tutorial: